Introduction of Kendo Cafe's special interview 【Nabeyama sensei/Takenaka sensei/Iwamoto sensei】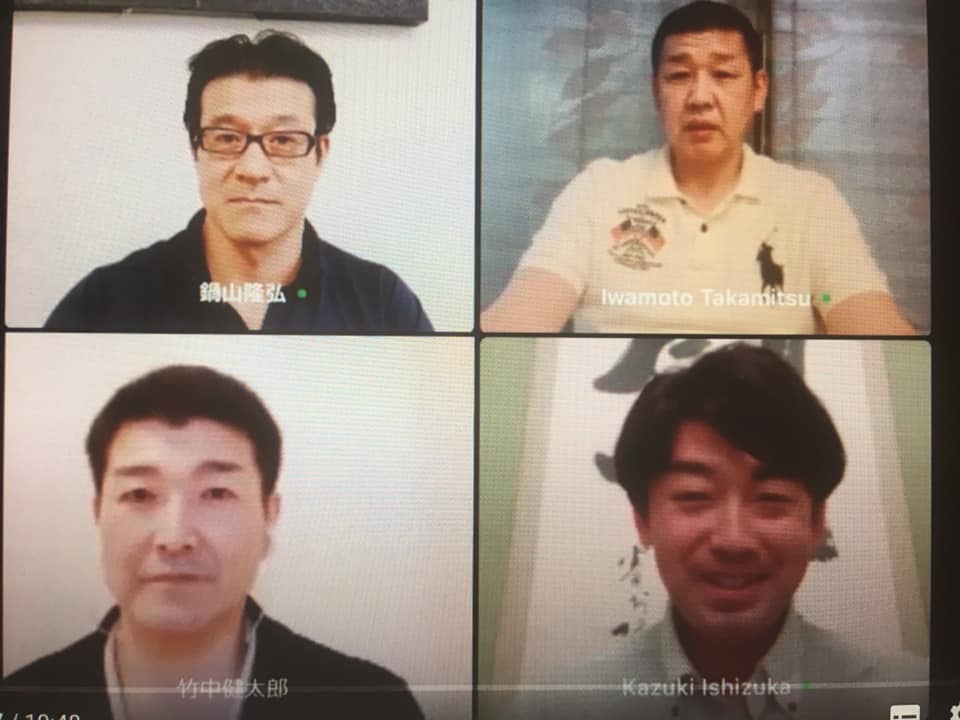 Hello!
The coronavirus is getting resolved day by day in Japan.
We hope that everyone can restart to Keiko.
We invited some sensei who are respected as Kendo teachers to Kendo Cafe on the Youtube which is produced by Kendo project.
We will introduce this movie's summary.
Introduction of guests
This time's guests have some same points.
These are
They graduated from PL high school.
They graduated from Tsukuba university.
They are Kendo teacher now in each school.
 Nabeyama Takahiro sensei
He appeared as a guest on the last channel. He has been not only teaching in Tsukuba university Kendo club for longtime but also guided a lot of students to victory of Intercollegiate.
〜Profile〜
Name: Nabeyama Takahiro sensei (Kyoshi 8 dan)
Birth place:Fukuoka prefecture
PL high school → Tsukuba university → Tsukuba university graduate school
Tsukuba university's associate professor/ Tsukuba university Kendo club's coach
He has guided his students to victory of Intercollegiate many times.
And, he is taking actives part of spreading kendo in abroad.
Gyokyuryuki (玉竜旗)/ Inter-high individual/team →champion
Intercollegiate →champion (twice)
All Japan Kendo Championships  (Top8)
Participating WKC (twice)
Iwamoto Takamitsu sensei
Iwamoto sensei coaches at Beppu university and Meiho high school at Oita prefecture now.
〜Profile〜
Name:Iwamoto Takamitsu  (Kyoshi 7dan)
Birth place: Oita prefecture
PL high school → Tsukuba university → High school teacher oh Oita prefecture → Beppu university
・Guided Hita high school to victory of Inter-high (2008)
・Guided Oita maiduru high school to Inter-high 6 times
・Has started to teach at Beppu university since 2013
His ability that guide preparatory schools to All Japan high school championships is being got people's attention.
Takenaka Kentaro sensei
Takenaka sensei is teaching Kendo at  National Institute of Fitness and Sports in Kanoya which kendo club is strong and famous.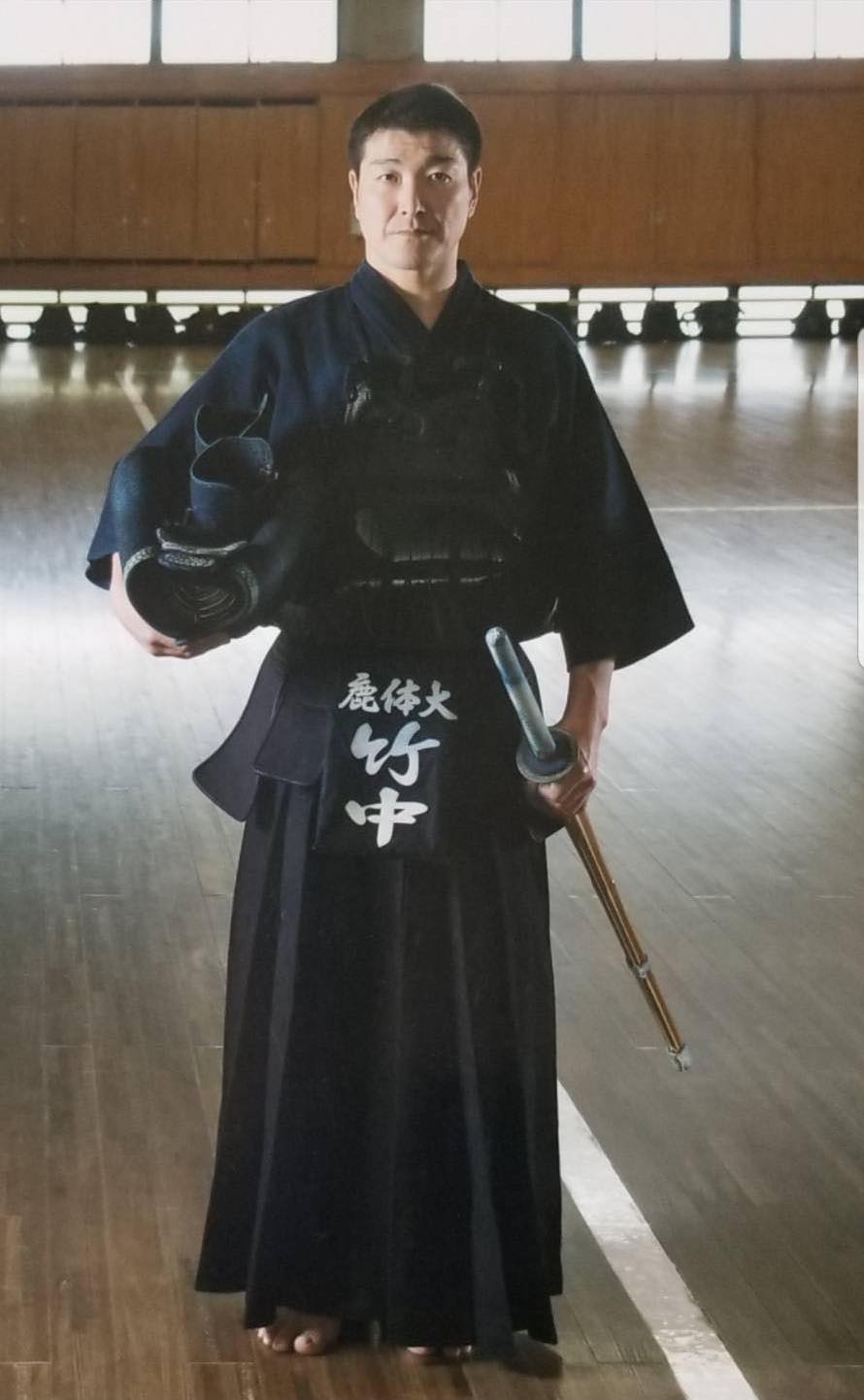 〜Profile〜
Name:Takenaka Kentao sensei (Renshi 7 dan)
Birth place: Hyogo prefecture
PL high school →Tsukuba university →Yazu high school (Tottri prefecture) →NIFS graduated school →NIFS associated professor
Inter-collegiate → Champion(once)  2rd place (once) 3rd place(once)
All Japan Teachers Kendo Championships → Champion (Individual)
WKC 2rd place ( Individual)
All Japan Kendo Championships Top8 ( participating 7 times)
He is not only great teacher also players has great results.
He had been participating WKC representatives training camp for 12 years.
Summary of the movies
Things they learned and memories at PL high school
Nabeyama sensei
・My left leg was never trained powerful than.
・Immense and hard training made my body and my stamping (Fumikomi) distance  strong to the limits.
Takenaka sensei
・My Kendo basic was thoroughly trained at here.
・I could learned essence of Kendo.
Iwamoto sensei
・I could learn essence of Kendo. For example, never stepping by left foot when striking, determination(捨て身)
・When I entered, I wanted to escape because it was too hard. But I'm very grateful it gave real Kendo training occatons.
And then , they are all confessing the same thing.そして、みなさん口を揃えておっしゃるのは
「Looking back, I wonder how I survived」
・Keiko like ragged cloths 
・I formed at the mouth.
People who were not of member of PL high school Kendo club at that time never understand things.
If you want to know more, check the movies.
The secrets of the strength of Tsukuba university
・Tsukuba university's kendo club members always try to do collect thigs hardly.
・There is traditional to importance "Basic" but they aim at Correct=Strong.
・All members take the lead in doing things what should I do to be strong.
According to their interviews, Tsukuba university's Kendo club aim is  " Correct Kendo make Strong Kendo correspond.
And, not only lower students but also higher students including famous players like students champion clean dojo floor with a cloth.
Whoever ask will be storng!!
Tsukuba university has great environment for not only students entered by the recommendation but also normal students
Experiences in university life
Nabeyama sensei
・When I improved distance between the feet, I hit against a wall. It had gone wrong in my first half of university's kendo tournament. It has been connecting my current coaching to student " Where/How/How much improve"
Iwamoto sensei
・I couldn't be acted in the tournaments when I was an university student. But, I can teach  my bad example " Why wasn't I successful" to my students.
・It is important to succeed and to fail for teachers. I believe that I can continue to teach because I have experienced like that.
Takenaka sensei
・It was the extent of my ability to follow sensei's coaching. But, I suffered culture shock when I became university student because students take the lead in practice time.
・I realized that I have to make me stronger myself.
Things they value as teachers
Nabeyama sensei
・To make good human relationships with students.
・To give appropriate word to students when they struggle.
Iwamoto sensei
・If teacher doesn't have personal magnetism, student never follow to their teacher. So I always try to rise myself.
・To respond  my students how small questions, worries.
Takenaka sensei
・To give the newest information that students want and to respond things student want with full force.
・To give coaching for university students.
Their same points are postures  " To respond sincerely things students ask " .
We hope that this series help people who worried about teaching and want to be teacher.
We will provide useful moves for everyone!!
Thank you for reading
Watch the moves!!↓