The first Kendo Cafe Channel 【Nabeyama Takahiro sensei】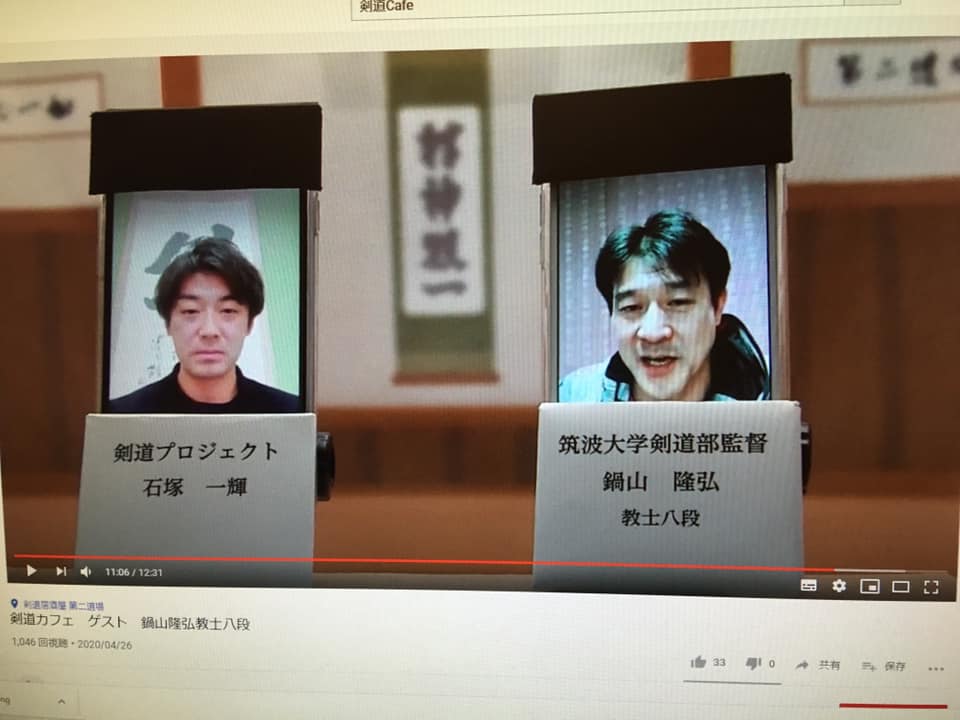 Hello, everyone.
I hope everyone are safe in such corona virus situations.
Kendo project have made 【Kendo Cafe Channel 】 on You tube.
We are inviting great guests on this channel.
First special guest is Nabeyama Takahiro sensei.
Profile of Nabeyama sensei
Nabeyama Takahiro (Kyoshi 8 dan)
Tsukuba university kendo club coach
ー His educational backgroundー
・PL high school Tsukuba university
・Tsukuba university graduate school 
ーMain result ー
Gyokuryuki kendo championship 1st place

Inter-high school kendo championship Individual 1st /Team 1st

Inter-college Kendo championship Team 1st place(twice)

All Japan the east-west kendo match participating World Kendo championship(

Participating )

All Japan Kendo championship (Participating Top8)

He has guided his students to inter college kendo championships victory 4 times as a coach of Tsukuba university kendo club.
Nabeyama sensei is explaining about how to do correct suburi.
If you would like to learn "how to practice alone", you should check it.
We are providing a lot of interesting and useful movies for everyone who would like to learn Kendo!
Please wait next movies!!
Check it ↓
kendoizakaya Dainidojyo
https://www.kendo-izakaya-dai2doujo.com/